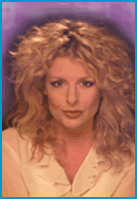 Should you require one gifted psychic or prefer a full-scale mecca of certified professionally trained readers for your Private Party or Corporate Event, call Helene today to discuss adding that unique and special twist that will guarantee leaving your guests talking for weeks.

Helene Frisch, who acts as primary reader for The Psychic Readers Group, has been showcased at hundreds of private parties, birthday parties, black tie events, corporate engagements, and has literally read for thousands of guests for private affairs and companies that you can see below.

There is a 2 hour minimum for private events. All quotes will be given via telephone. Price depends on location and size of events.




Semi-List of Events and Fortune 500 Companies Worked:

Helene is a staple reading backstage and in the high profile VIP areas for such artists such as musician STING, singer PINK, Ian Somerhalder (actor and star of The Vampire Diaries) via The Ian Somerhalder Foundation, The Fox Theatre Ghost Tour 2014, Group M Productions-NYC, Chastain Park, Article 14, Aveda, Opera, BellSouth, AT&T, Sirius Radio, Samsung, Ogilvie, Jezebel Magazine, Accenture, State Farm Insurance, Westinghouse, Lakewood Amphitheater, Nexus Art Center, Spanx, The Sutra Lounge, The Leopard Lounge, The Egyptian Ballroom at The Fox Theatre, 94-Q with "Steve and Vicky", Q-100 Radio Station, Compound, Eagles Landing Country Club, The Atlanta New Age Expo, Christmas House, Child Kind, Creative Loafing Magazine, The Masquerade, Cosmopolitan, Spice, The Four Seasons Hotel, Chateau Élan, The Buckhead Club, The Grand Hyatt, Westin Peachtree Plaza, Philippe's Bistro, The Georgia Railroad Freight Depot, Underground Atlanta, Club Eleven Fifty, Pets Are Loving Support (PALS), and a number of several fundraiser's and special events to name a few.

GIRLFRIEND/FRIEND PARTIES- Helene does many female parties for out of state guests or in the privacy of your own home. Numbers can vary from 4 to 20.

SKYPE PARTIES- It is no longer necessary for Helene to have to come to your home or place of business. SKYPE! These events are very popular and book up quickly and they are usually much cheaper than in person events.

Call today for a quote!



Perfect for:


CORPORATE EVENTS - PRIVATE PARTIES - BAR MITZVAHS - WEDDINGS SORORITY GALAS - MARDI GRAS - BIRTHDAY PARTIES - NEW YEARS EVE BACHELORETTE PARTIES - LUNCHEONS - PICNICS - BARBEQUES



PLANNING FOR A CORPORATE EVENT OR PRIVATE PARTY
Easy Steps To Schedule An Event:

1. Text, Call, or E-mail to schedule a private event or private party.

2. Pricing/Quotes for Private Events/Parties will be returned by telephone only in order to best determine your needs.

3. Please leave a contact number and message on all inquiries.

4. If you do not receive a response within 4-5 hours, please Call or
E-mail back the same day.
Call Today as Spaces Go quickly
Contact Helene For Out of Town Events.
(Call or Text)
770-655-5215
Helene@TheReadersGroup.com



All Readings Are Completely Confidential.
Helene is happy to sign a confidentially agreement that you fax over
through your attorney
© 2001-2002 THE READERS GROUP. ALL RIGHTS RESERVED. ANY REPRODUCTION IS STRICTLY FORBIDDEN.